The App | 2 Minutes
Welcome to Phonics Museum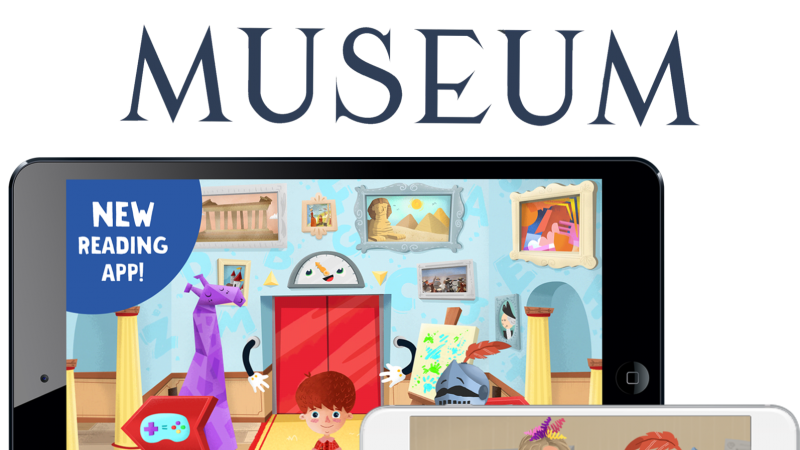 Welcome to the Phonics Museum, moms and dads.  You've likely arrived here because you're looking for fun, educational and inventive ways to help your child learn how to read, or possibly looking for a way to help your beginner reader develop a love for reading!  

I'm happy to report that Percival, Wendy, William and I can help you and your children achieve those desired goals.  The Phonics Museum is an affordable interactive app designed from the ground up to help your child learn. As your child navigates the halls of Phonics Museum, he or she will encounter over 900 learning games, memory songs, activities and interactions that facilitate letter recognition, phonics, writing and of course, learning to read!
The Phonics Museum is available for iOS mobile devices and designed for children between the ages of 3 and 7.  Together with either Wendy or William, and with the assistance of Percival and visits from me, Miss Biddle, we will ignite your child's passion for reading!
Along the way, we'll encounter classic works of art and interact with the alphabet and words in ways that appeal to Visual, Auditory and Hands-on learners.  No matter which learning style your child has, Phonics Museum has something that appeals to each of those styles of learning.
I welcome you to join us on a tour of Phonics Museum, with a FREE two-week trial.  If you love the results, I'd invite you to subscribe for the full year of learning adventures!  If you're not pleased with the results, you're under no obligation to continue your child's use of Phonics Museum and can leave (cancel) at any time.  
If you wish to learn more about Percival, Wendy, William and me, then check back in just a few days, as we'll be sharing a little bit more about each of us, right here, on the Phonics Museum blog.